update: This is my first time doing serious weathering and i thought it would be nice to try dry brushing.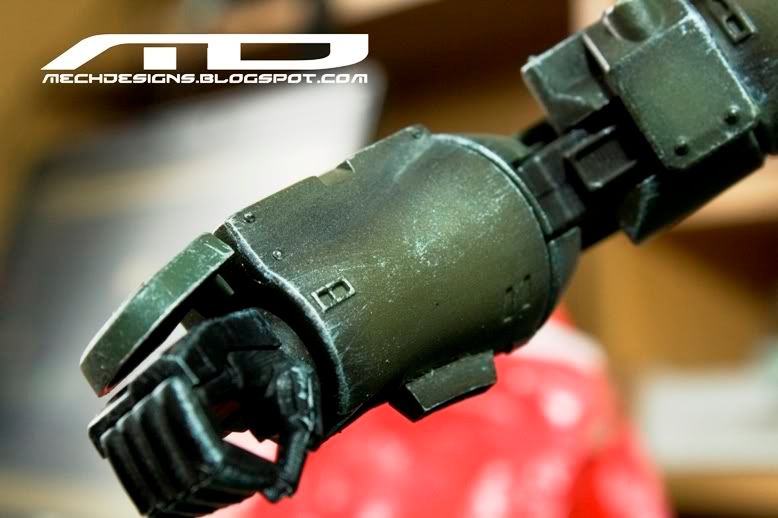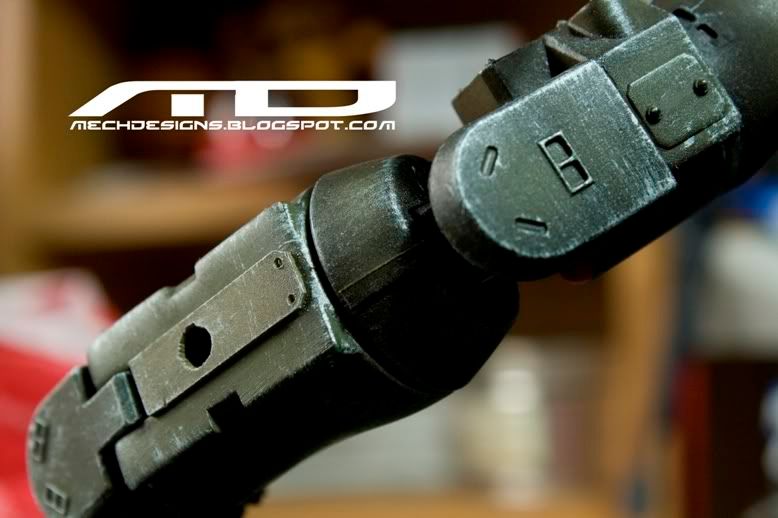 Added some post shading on the Leg guards armor to add depth and i added also some dry brushing as well.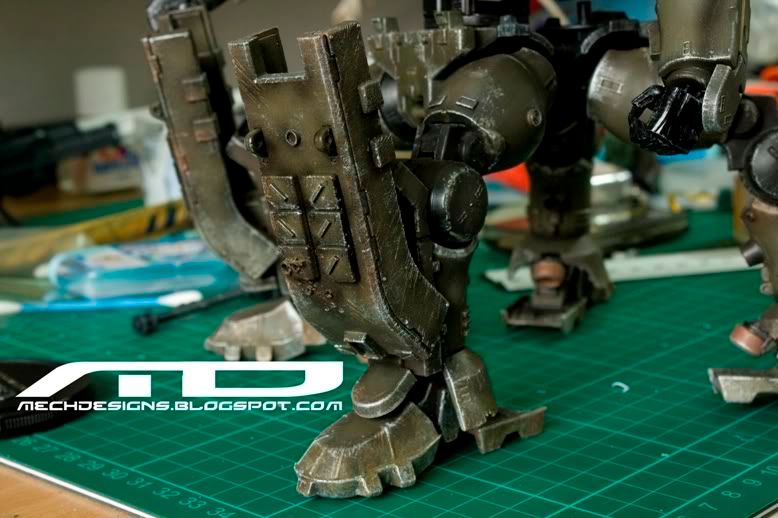 on the back shoulder where the big two cannons are attached. I used a tamiya gears to create an image that it is a working gears to move the two cannons. On the gears i use dry brushing as well and added Tamiya weathering(Orange rust) to get that look.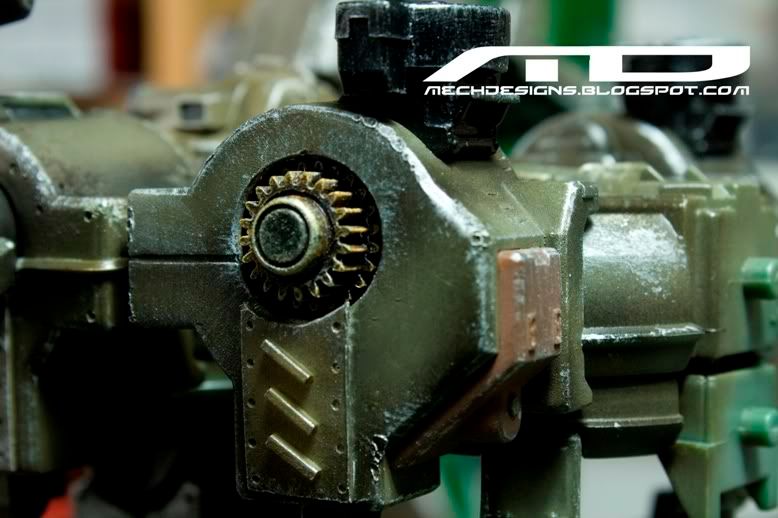 I added some post shading of black on the whole kit as well.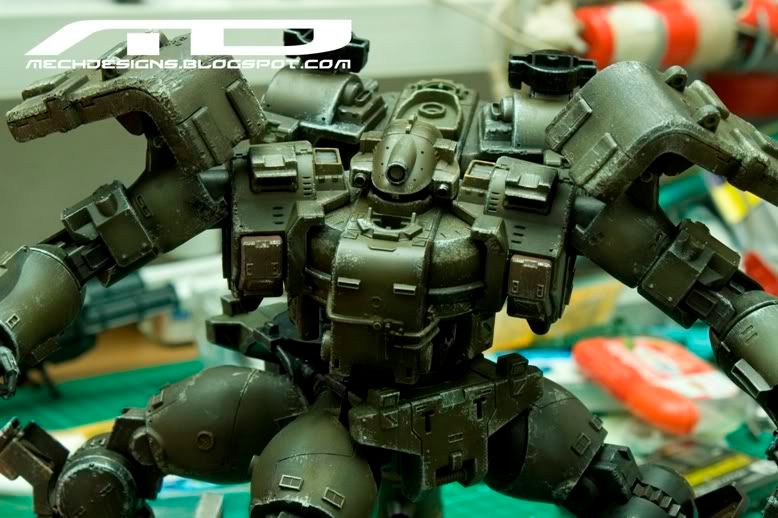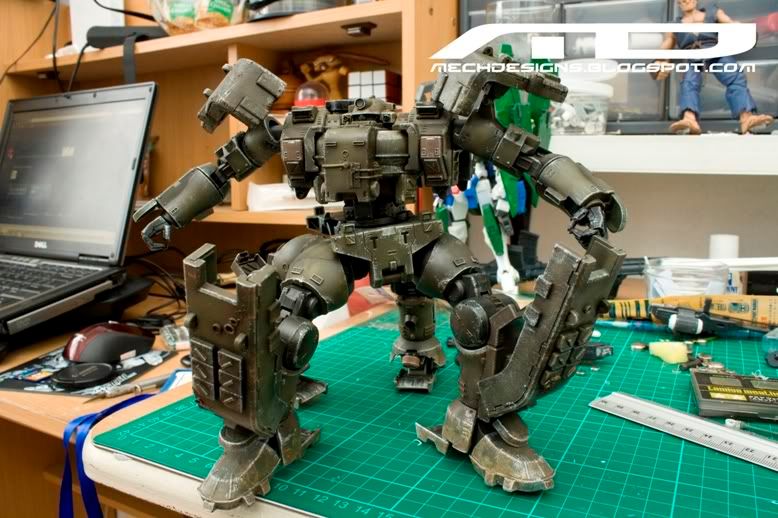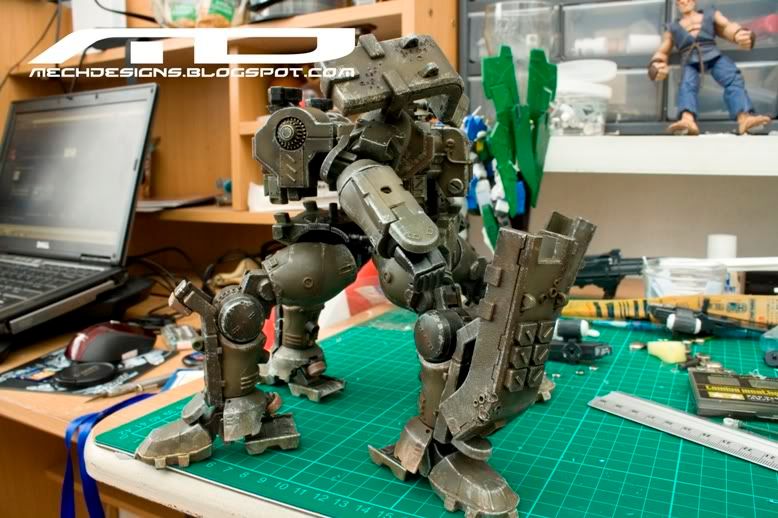 Two big cannons and two arm guns are left and this kit is completed. Until the next update! :)