Slow progress!!! I've been busy with my new born baby. :D
As i have said on my previous update. Here is an explanation of this simple four legged modification of the 1/100 scale Tieren.
on the rear part of the Tieren there is a three outward PEG with a hole in the middle which has a diameter of 2mm, 3mm, 2mm
all you need to do is get a Tamiya plastic round beam with a diameter of 2mm and 3mm, actually you can even used the once on the runners if it has the same diameter indicated above or any similar round stick.
put the 2mm round beam on both outer PEG then put the 3mm on the center PEG.
On the second tieren, you will need to remove the rear part as well. Then attach the second Tieren, and that's it! You now have a four legged Tieren.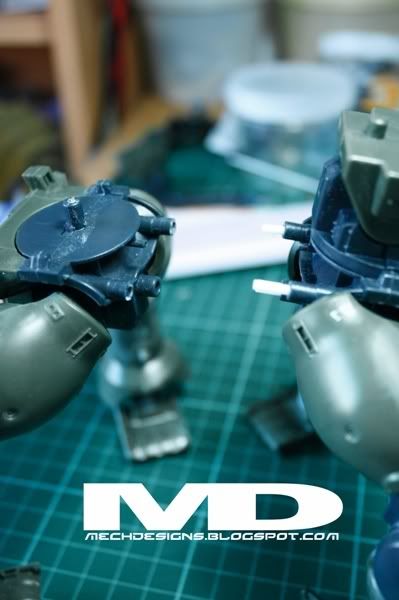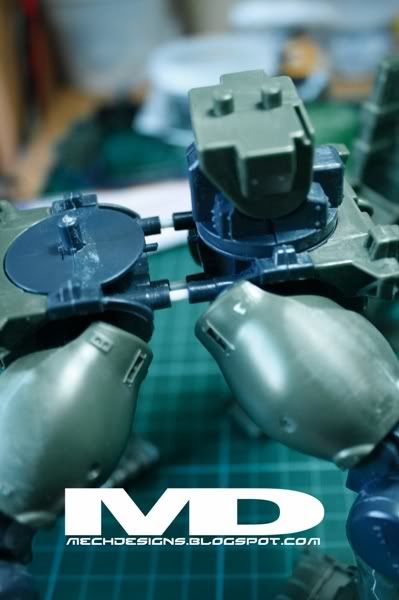 On the cannon's attachement at the back, simply glue or attach the cannon attachement in the arm to shoulder part as indicated below, and there you have it! Have fun building your own Four legged Tieren!