Here is another quick project from me, At first i really have no plans posting a WIP but i think i should do because the process is really simple yet very effective in my opinion. So I hope you'll enjoy this wip and learn something new. :)
Here is my new project SD Knight Gundam. as always i worked again on a kit that nobody care to mods or to built XD. So i hope i'll be able to give this little guy some respect.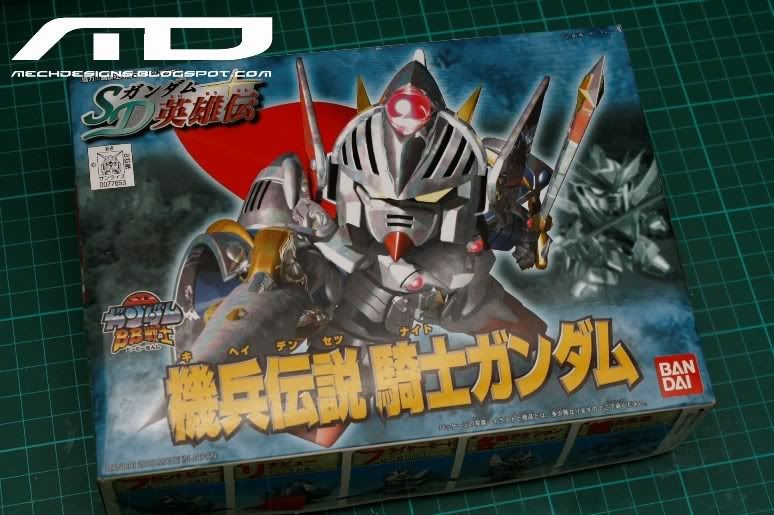 one of my concern on this kit are the arms, they are really small and no articulation at all. It looks like some free toy from a snack or a candy. So first thing to do is add some articulation
i cut the arms in two pieces separating the upper shoulder and arms.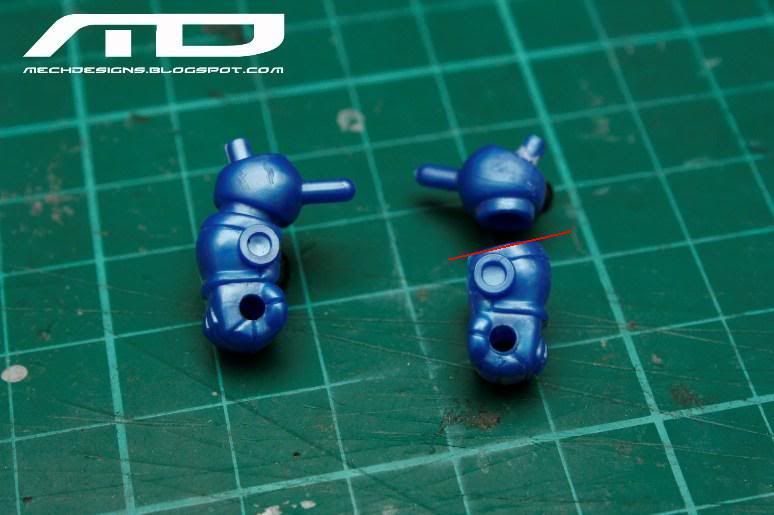 i cut the inner side of the arm to serve as a space for the PC part that i will use.
now this PC part we often disregard and apparently only being used in necks, what i did is cut both male pegs at the bottom and cut a hole on the side part This is where the peg of the arm will slide through.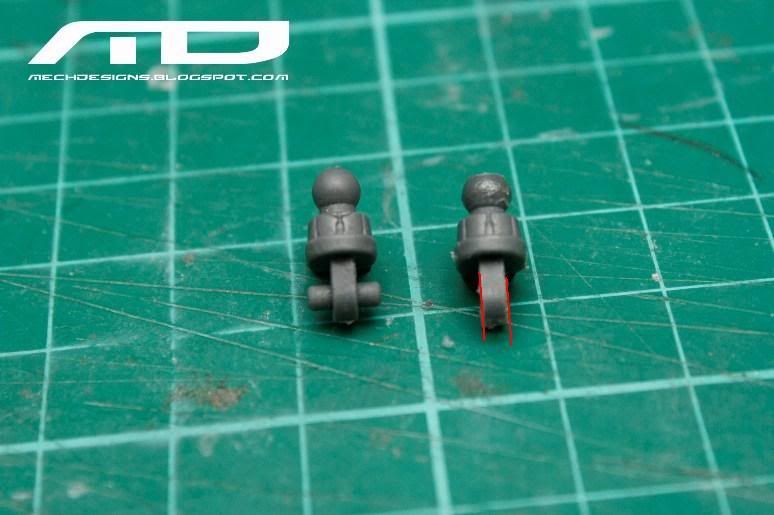 now to show how it will work, just put the pieces together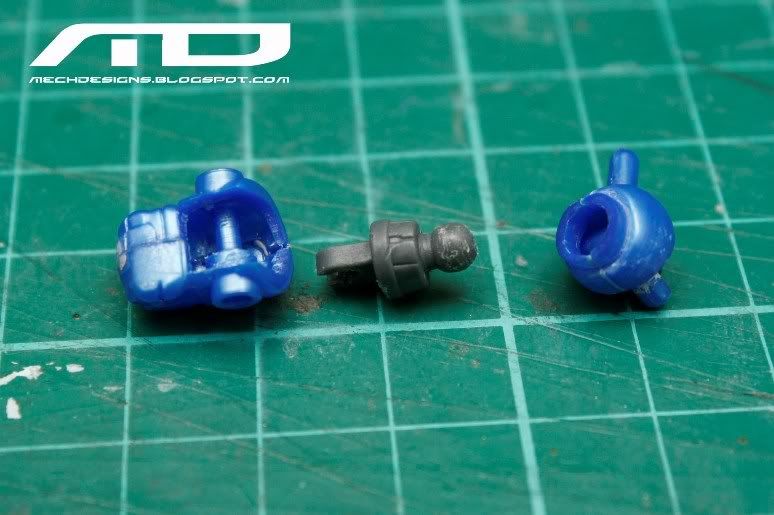 as you can see the ball part of the PC part serve as a connecter to the upper shoulder and fits exactly on it.
On the body i replace the orignal PC part for the legs with a longer one just like the one below
it adds a little length and to add more length on the lower part of the kit. i added some parts to create a simple legs structure compose of (Balloon sticks, PC part that will fit inside and a 3mm round plastic beam from tamiya)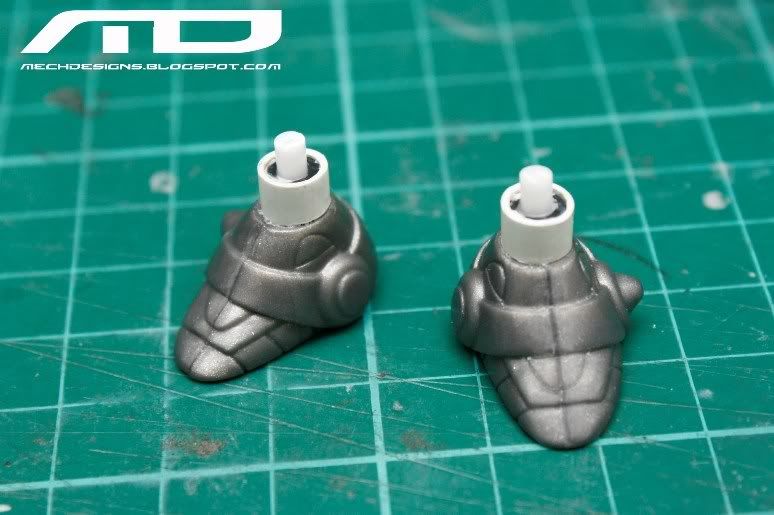 and here is the result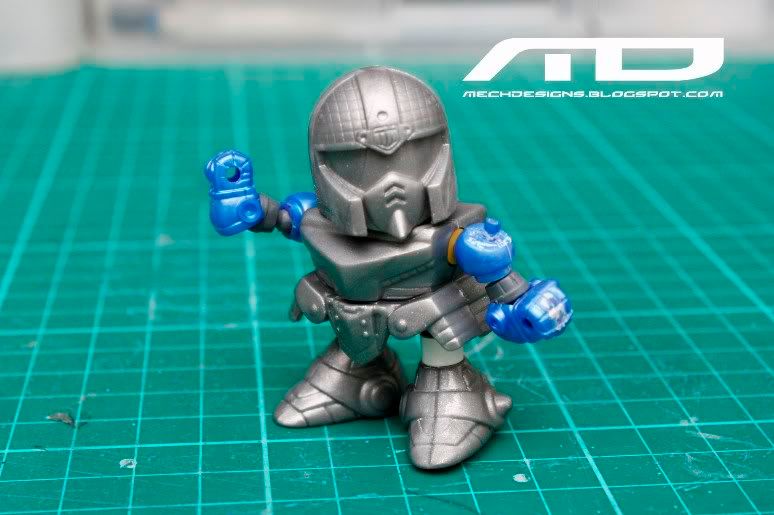 proportion wise it looks better, arms can now move and show some action pose. Hope you learn something new on this.
currently i can't continue on this kit for now because my AB's needle is broken T_T. need to replace the part first