It's time for a new WIP - This is for Super Robot Group build in
ZeroG = http://forum.zerogunz.com/viewforum.php?f=101&start=0
Do not confuse yourself if your thinking about super robot model kits. As an explanation in ZeroG this is regarding mecha's with super robot abilities like Demonbane, evangelion, linebarrel, etc, that have the capabilities to boost their energy to almost an infinity just like Super Saiyan's :)
since most of my collection are gunpla's i decided to use Master Gundam. yup! G Gundam mecha's are considered because Master can go through hypermode!
To be honest i had a difficult time finding some reference to this kit. Despite the good articulation of the inner skeleton it seems this kit is not so popular in modeler's. It's even hard to find a wallpaper for this kit @_@.
I have this kit for very cheap from amir_anti_yosi a fellow modeler as well, and it was considered as scrap. Loose joints everywhere! but as i check screws are just missing and some parts was connected on the wrong location. :) kit is painted as well but good to know the paint used is hobby acrylic paints. As far as i know amir got this in second-hand status as well hehehe so this is already third-hand when i got it?
so enough with the chit-chat...
Ok as i go through this wip i will try to include some reviews on this as well.
first stop! body seamline.
below is a representation of the seamline in the upper body
click the image for larger view
below is the finish modifications i did following the guide above.
the bottom part of the upper body is customized as well to adapt on the new construction of the outer armor.
this part was cut through and peg on middle of it is trim down as well so that instead of attaching it to the upper armor it will be sliding instead.
here is the explanation of the new construction process.
first part is attaching the back portion of the armor.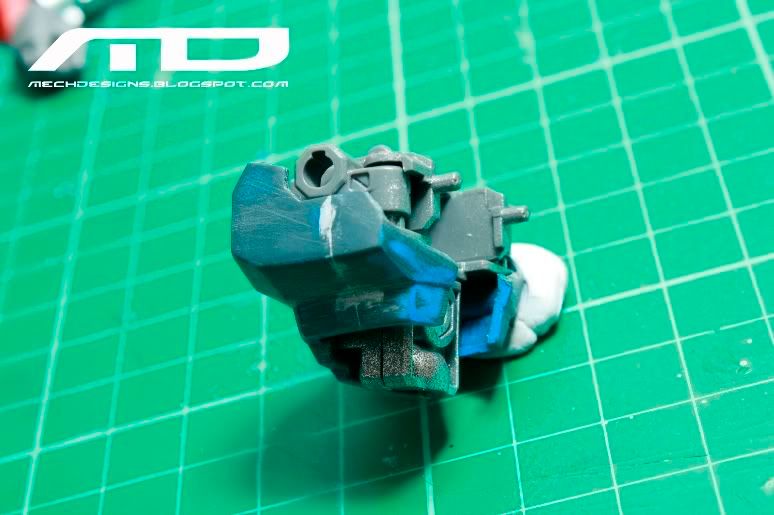 then followed by sliding the belly lower armor into the body.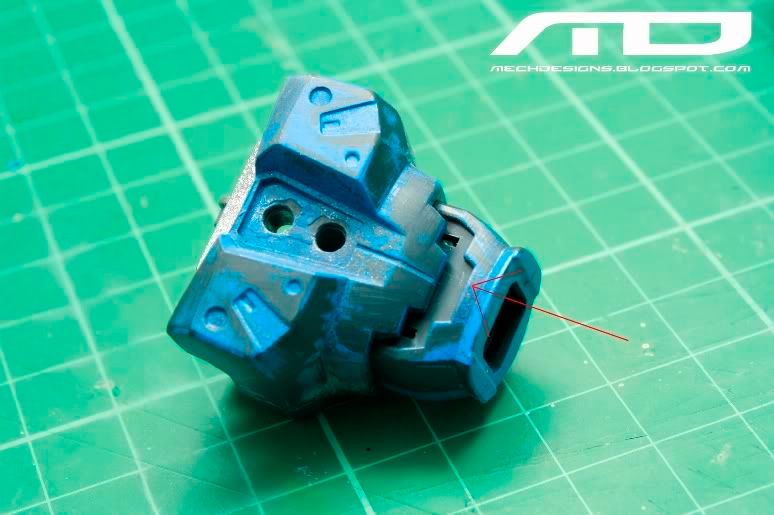 then the last part is just putting the upper front armor on the top.
though it can still be considered a seamline, but you can leave it as is since it can be considered as a permanent seamline and a design as well.
that's all for now till my next update!