Here is the initial detailing of my current WIP.
some areas still needed some cleanup...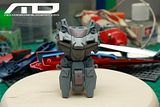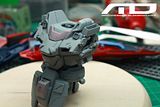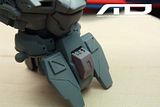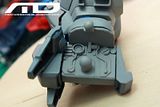 Today i finally able to fix my Compressor. Yipee!
So i did a little cleanup of my work area as well.
Right now i have four tables in my working area.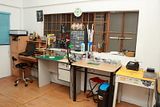 the current place have a high ceiling so i added some planks to have additional storage area for the boxes and below is i added some hook to accommodate my pilates mat, my acoustic guitar and my tripod. I also put a couch in my place.
the other side is where i put display cab and some storage area.
first table is my gadget area where i put all my techie stuffs, laptop, blackberry, phones, etc.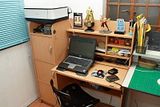 second table is my workbench where all the magic happens... hihihi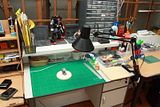 third table is my artist area where all paintings and decal placements are done.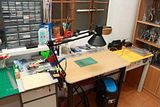 fourth table is where i put my AB set and other stuff i don't have any place to put to.
Also right now this is my favorite past time snack. Oatmeal cookies from Quacker Oats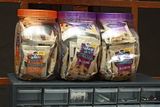 And this is my favorite bar stool. I really like this because it's stainless steel and the back support and the seat itself is made of hard plastic so even if i'm sweaty i don't need to worry that my seat will smell odd in the future.