Finally able to complete this commission work. This a mush up concept of MG 00[Q] and MG unicorn. Just by looking at the two different kits this is already a challenge because of the scale and size issue of parts. Luckily my imagination kick-in on this very well.
The kit is painted with Lacquer and Acrylic paints and enamel pin washes. This supposed to be finish last year December but because of lack of available materials and the cold weather here during the build caused some delays.
Just like most of my works this kit have a BFG the GUNNILDR Espada (Gun Sword). It's 10 inches long and holds a lot of fire power using Pshycho frame technology with GN drive (Completed by using Unicorn legs and adding MG 00Q parts.
On this build since it's a commission i build a box for it specifically for the uniqx. It's simple but still it completes the whole package.
Today i fulfilled again one my childhood dreams... create and sell my own created model kit. So here are the photos.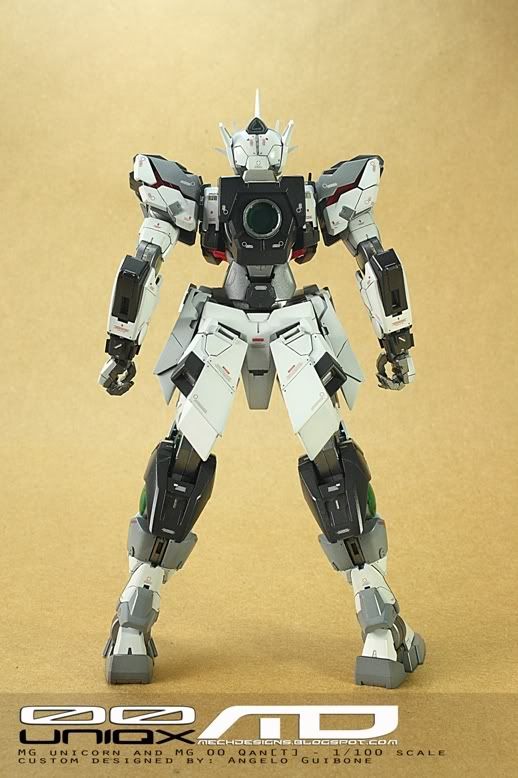 GUNNILDR ESPADA